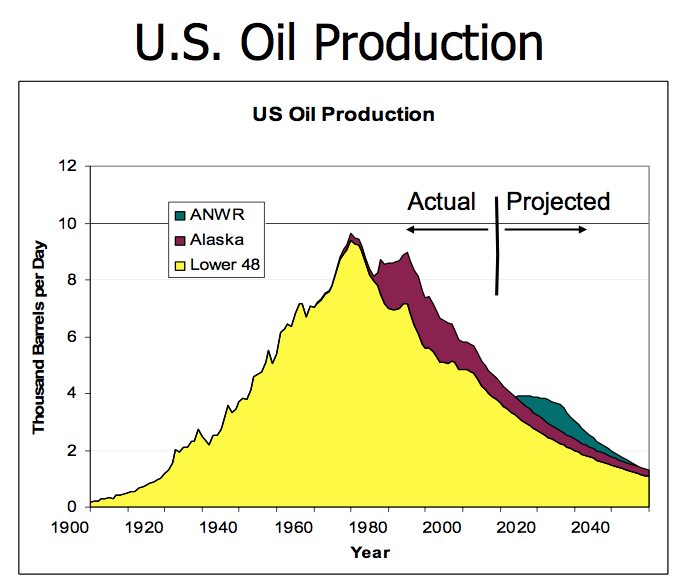 Still in the ground.
Amid the turmoil in the Mideast, petroleum futures reached $103.41 per barrel this week, their highest price since September 2008. Unleaded gasoline averages $3.24 per gallon — up 55 cents, year-on-year.
Amid all of this, the Obama administration treats America's domestic-petroleum supply like the Smithsonian's Hope Diamond: something to be observed and admired, but not touched.

"The Bureau of Land Management has created a lot of uncertainty related to onshore leases," says the American Petroleum Institute's Erik Milito. "They have added redundant steps in the land-use-study process. They are adding layers that delay opportunities for oil and gas development on federal land."
The picture at sea is no better.
"The administration has at least 40 exploration plans and 40 development plans that have not been acted upon," Milito adds. "We understand that dozens of oil-spill-response plans require action as well. This is in addition to the environmental assessments that must now be completed for the exploration plans. They cannot approve permits to allow drilling to commence until they address those items."
"In addition, this may be the first year since 1964 where we will not have a lease sale in the Gulf of Mexico," Milito continues. "A recently announced supplemental environmental-impact report for the Gulf may not be ready until 2012. Holding these lease sales is critical to our economic and energy security because they provide the opportunity for long-term investments in American jobs and energy sources."




Short-term delays can cause long-term stasis. A Wood Mackenzie study commissioned by the API found that a one-year delay in granting permits could render "sub-economic" 13 out of 25 deepwater oil and gas fields. Those 13 fields represent 2.7 billion barrels in potential oil reserves (which would satisfy about five months of U.S. demand) and 540,000 barrels of daily output. Such a loss would slash Gulf of Mexico production by 27 percent.
Next time you're filling the minivan, be thankful for ideology.